23-year-old Cole McGowan from Florida will be taking part in the Cowes Torquay Cowes race with Dorian Griffith in Pippa, a Fabio Buzzi-designed and built RIB powered by twin Seatek 750 hp diesel engines.
Griffith had hoped to race his Cougar R12 hull, Blastoff Racing, however, it has been side-lined after suffering a terminal engine failure – A rod shot through one of the two Ilmor engines in testing last week.
In the highest act of sportsmanship, Pippa owner Dan Smith graciously made his boat and skipper Jack Weller available to the Blastoff Racing team as there is no time to source parts and complete necessary repairs to the Cougar.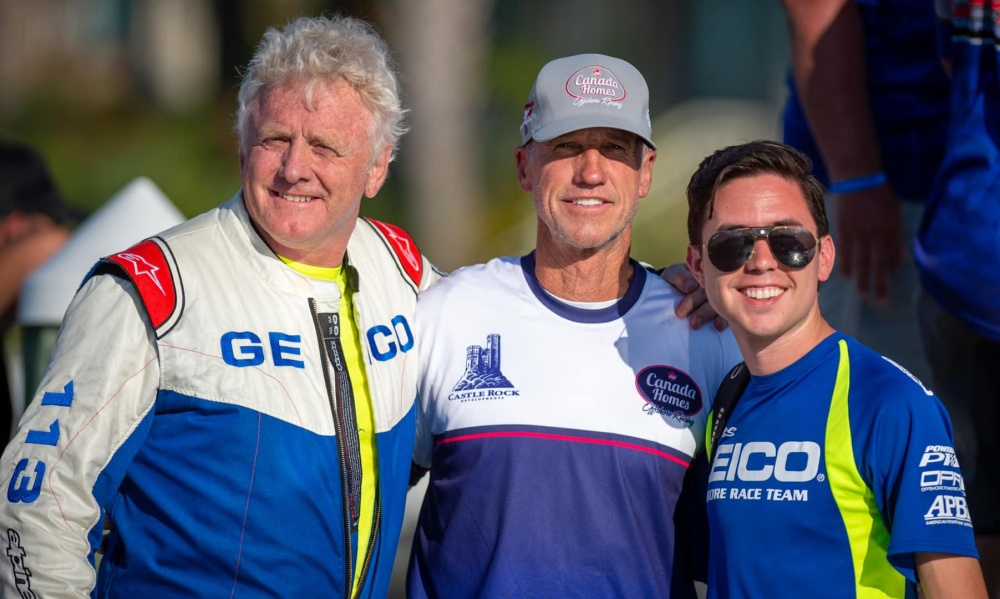 McGowan (above right) is a marketing and PR professional in the powerboat and sportscar racing industries, working most notably with the Miss GEICO racing team which boasts 2016 CTC winner, Steve Curtis (above left) as throttle man.
He commented from his home in Tampa:
I'm extremely excited to take part in such an historic and illustrious competition.

As I have found my way through this sport, Cowes stood out to me very early on as a challenge I wanted to undertake.

This race is one of the last which reflect the true spirit of the sport of offshore racing which is what made it so attractive to me.

After speaking with Steve Curtis who said I should do this race if I had the chance, I knew I had to!
Griffith commented on his two new team mates:
Having Cole on board will be brilliant as we can experience his excitement and emotions as he tackles this prestigious race for the first time.

I've never raced with Jack before either, so we will have to learn to work together fairly quickly!
Top photo: Chris Davies